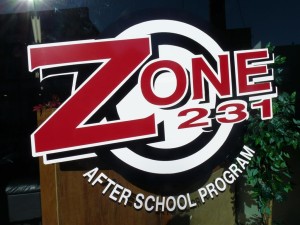 Our church is proud to be a supporting member of the Mt. Healthy Alliance along with several other local churches. Zone 231 is the Alliance's after school program serving school-aged children. The mission of Zone 231 is to provide a safe environment in which youth can develop their potential and learn to thrive through consistent, stable, long-term and Christ-centered relationships.
The program offers children the opportunity to stop in, make new friends, play games, get help with homework, and more! Interested? Here are some details:
Where: Mt. Healthy United Methodist Church; 7612 Perry St.; Mt. Healthy, OH; 45231
When: Began January 8, 2020. Monday through Friday, 2:30 PM-6:00 PM. During inclement weather, Zone 231 follows the Mt. Healthy City School District. When the Mt. Healthy schools are closed, Zone 231 is closed.
UPDATE: Due to the pandemic, Zone 231 has suspended in-person meetings until further notice. However, Zone 231 continues to provide care packages for the children and find new ways to reach out to children and families.
Registration: Visit mthealthyalliance.org for online registration.
Questions: Contact Executive Director, Rob Konkol at director@mthealthyalliance.org or (513) 521-1162 or Shannon Barnes at youth@mthealthyalliance.org.
Here are ways you can help:
Pray
Volunteer
Commit yourself to be available on a weekly or consistent basis to be a friend to a child or teen. Play games, help with homework, etc.
Donate

Monetary
Address to: The Mt. Healthy Alliance, Inc.; ATTN: Zone 231; P.O. Box 31028; Mt. Healthy, OH; 45231. Please write "for Zone 231" on the memo line of your check.
Laptop Computers and iPads
Video Games and Systems
Books for Children and Teens
Arts and Crafts Supplies
School Supplies
Outdoor Games and Toys
Snacks (Fruit, Box Drinks, Chips, Etc.)

Thank you for your gifts.